Features
On this page, you find a detailed list of the app's features.
Library catalogue
Quick search in the library's catalogue
Advanced search with all available search parameters
Search by ISBN using a barcode scanner
Subsequent filtering or results (facets)

Plus Edition

Acquisition lists

Plus Edition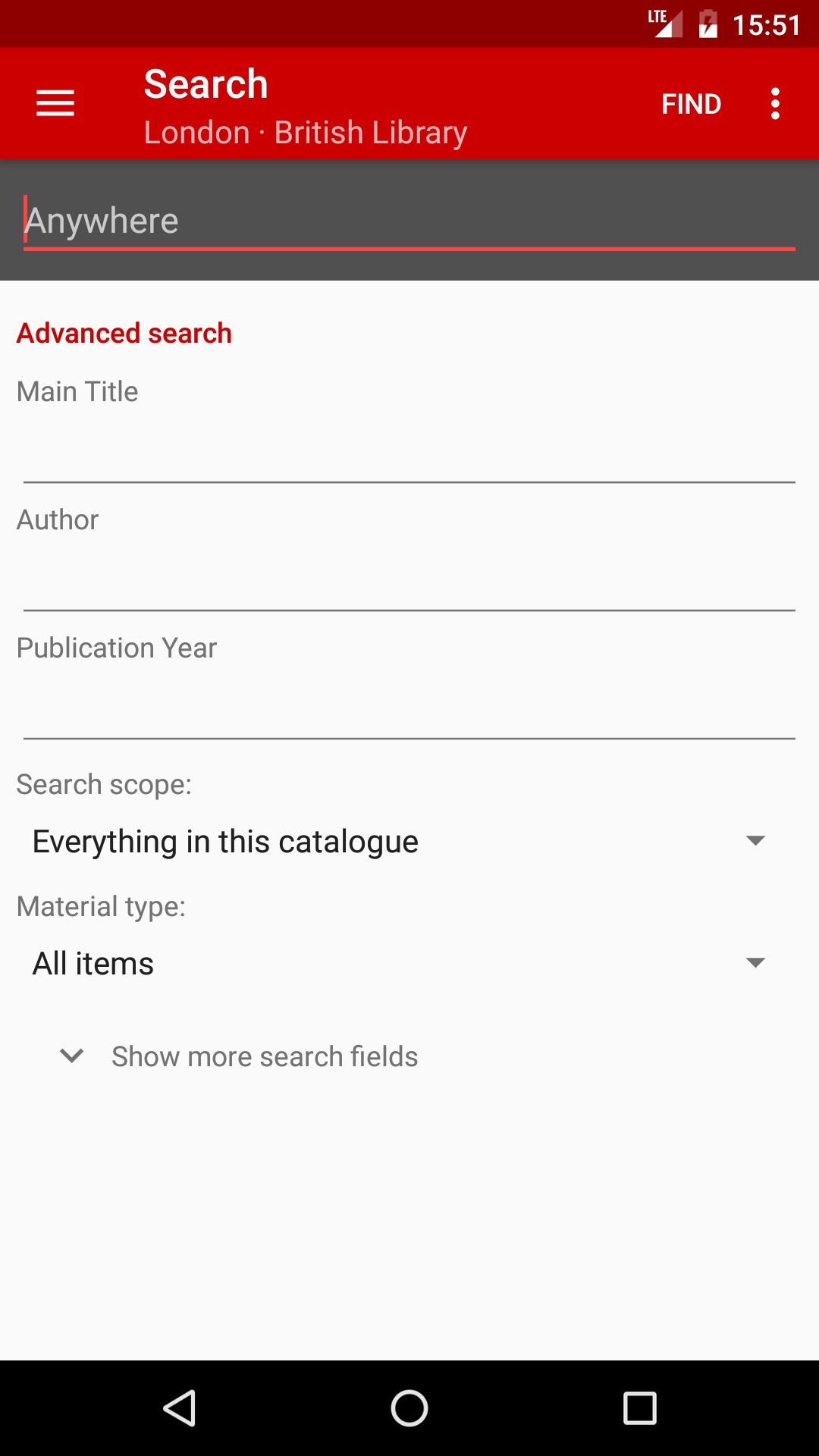 Result details
All available data about found media
Available copies, list of branches
Share a link to the result with friends
Place a reservation directly from the app
Export details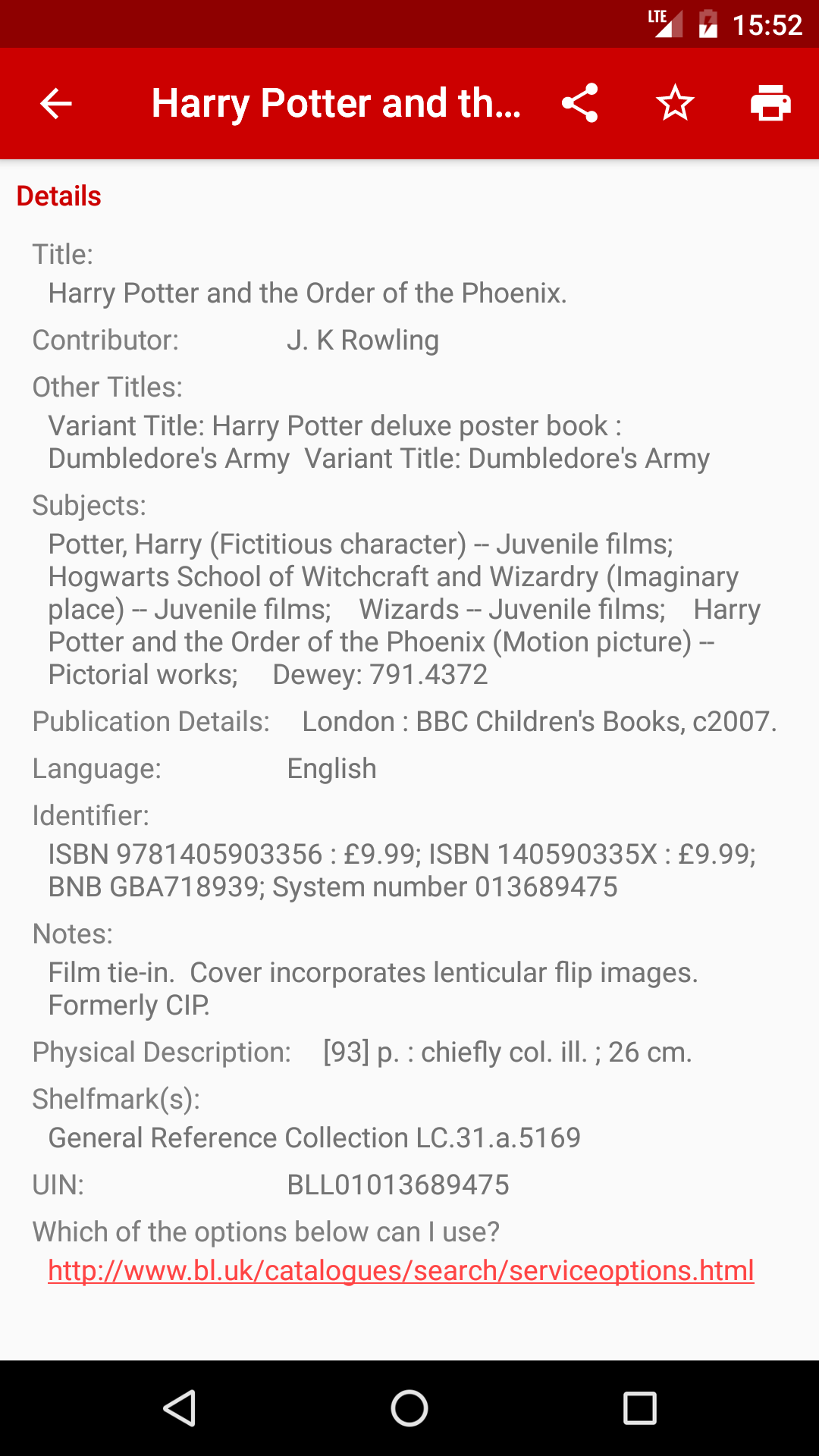 Bookmarks
Star books and remember them for later
Takes you directly to the detail view
Share bookmarks via email etc.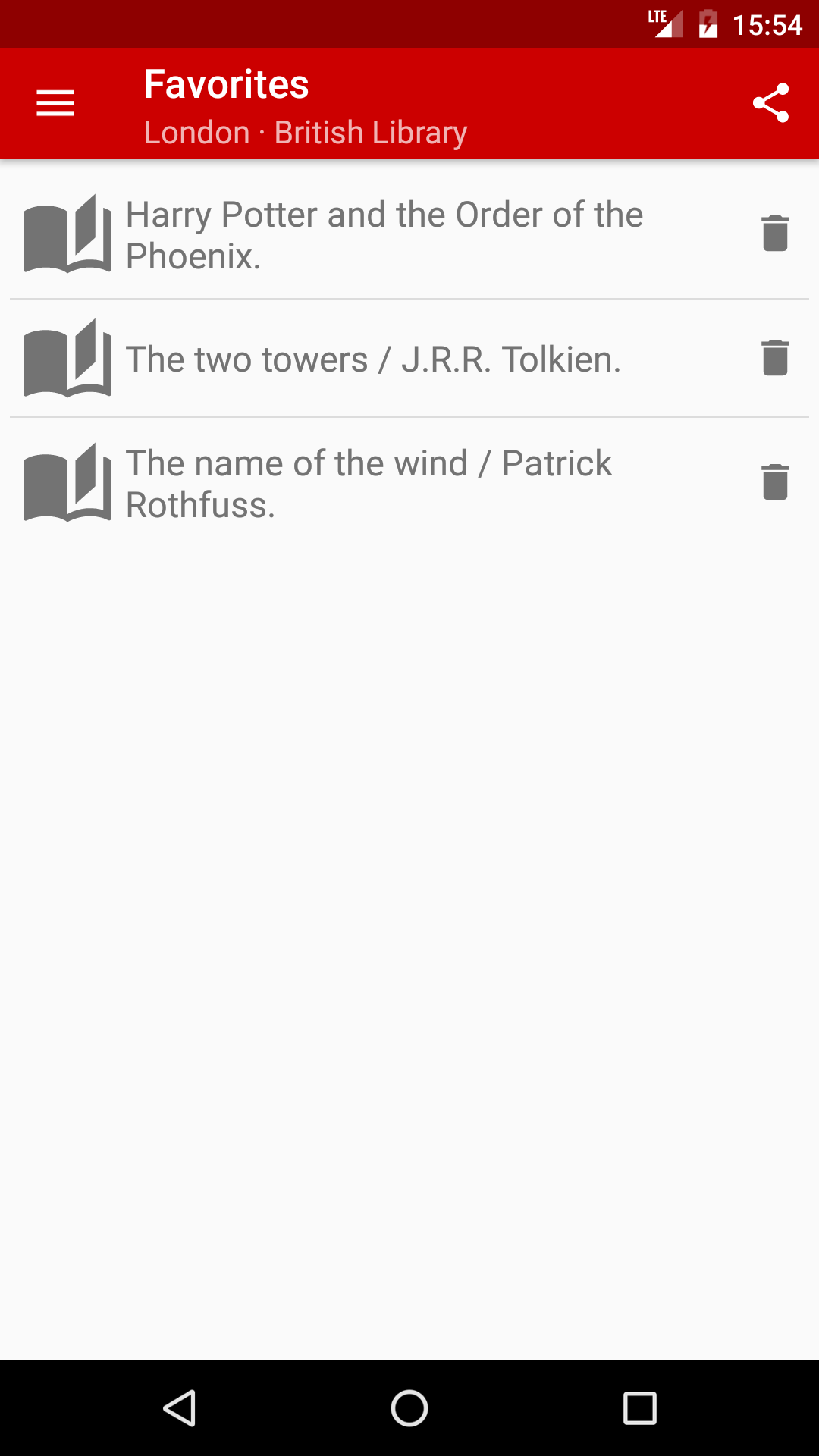 Account view
List lent and reserved books
Renew books directly from the app
Cancel reservations
Account information (validity, open fees, etc.)
Multiple accounts in one app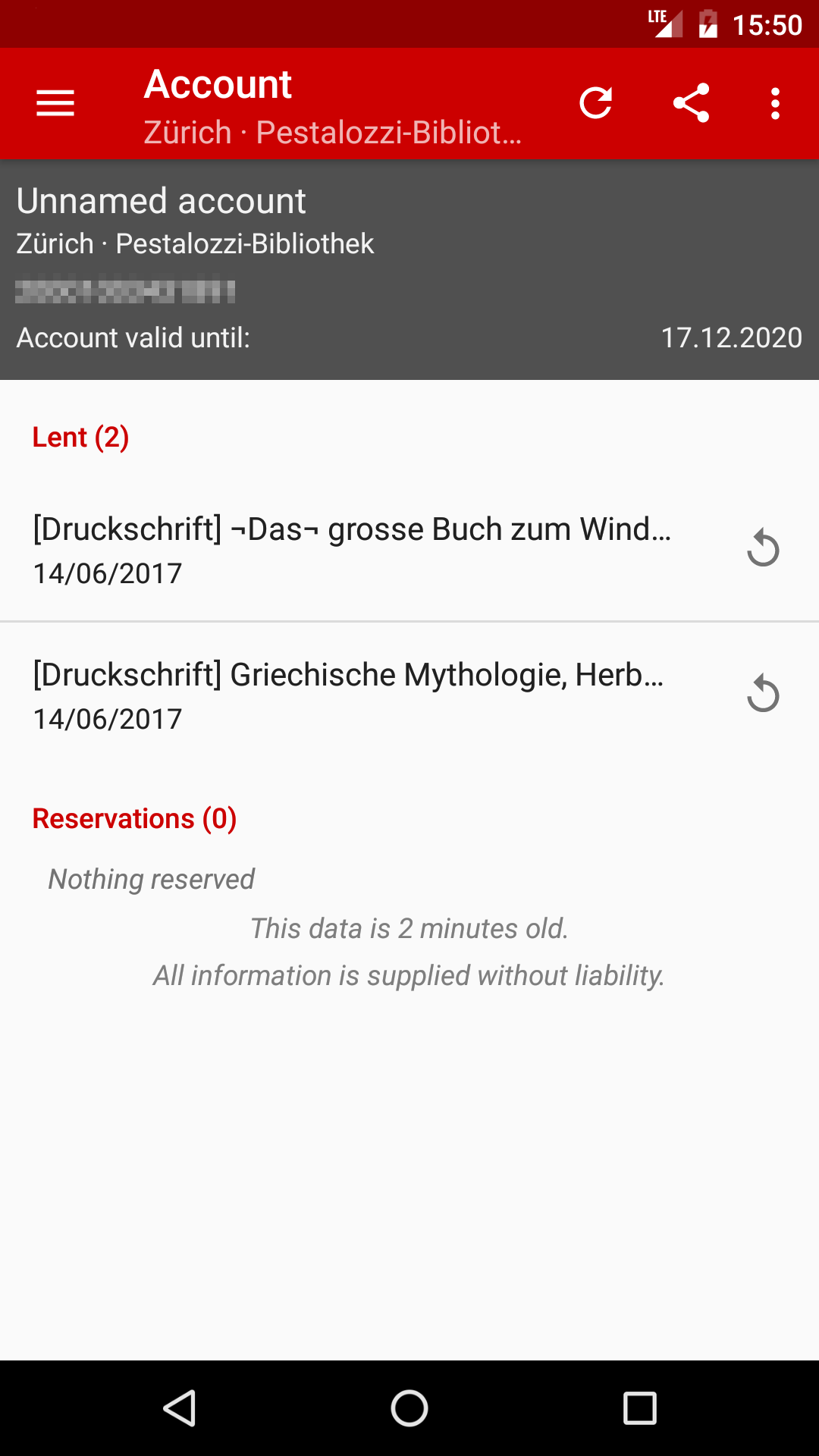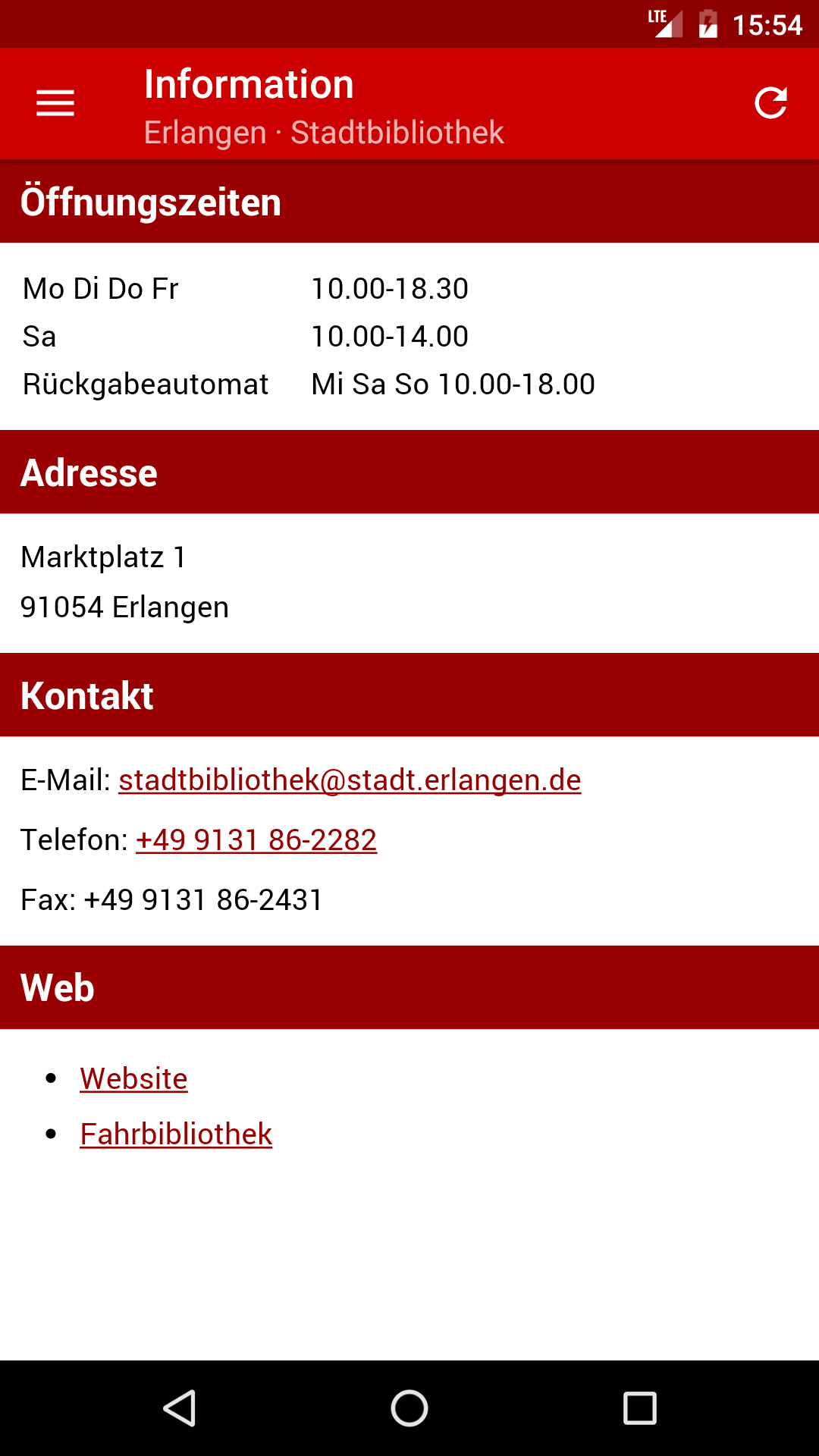 Library information
Embedded library website
Structured info page managed in our Content Management System "bibInfo"

Plus Edition
Reminder feature
Reminder for expiring books
Pre-notification with a configurable number of days
Fetching of account information in the background
This feature as informative character, as we cannot give any guarantees for the notifications.
Onleihe/Overdrive Integration
Plus Edition
Integration of the Onleihe/Overdrive account in the account view
Directly check out or reserve ebooks from the app
Directly download ebooks from the app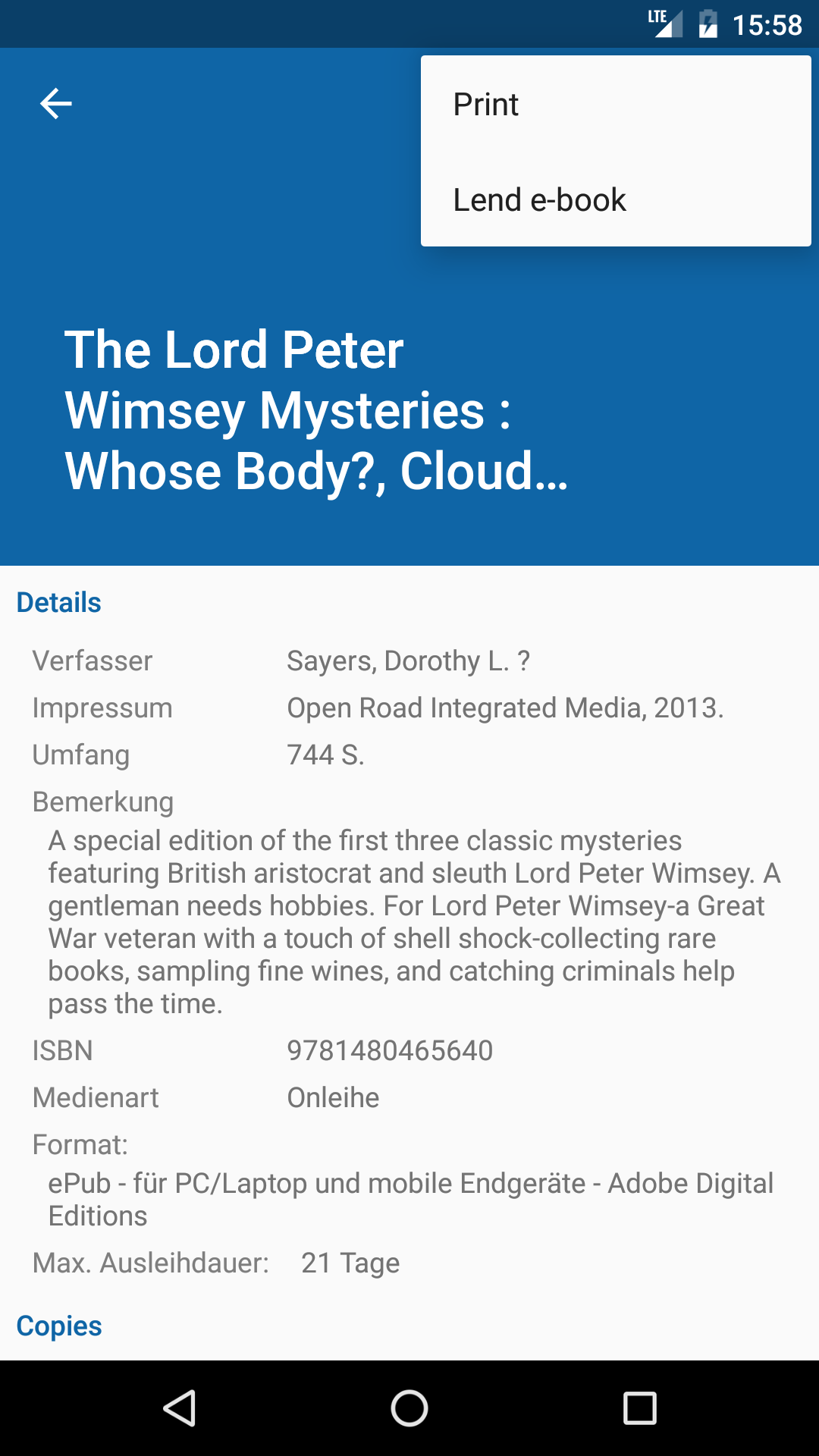 Calendar and news
Plus Edition
Library events directly in the app,
Library news directly in the app
Automatic content management via RSS feed or iCal calendar
Events can be filtered by branch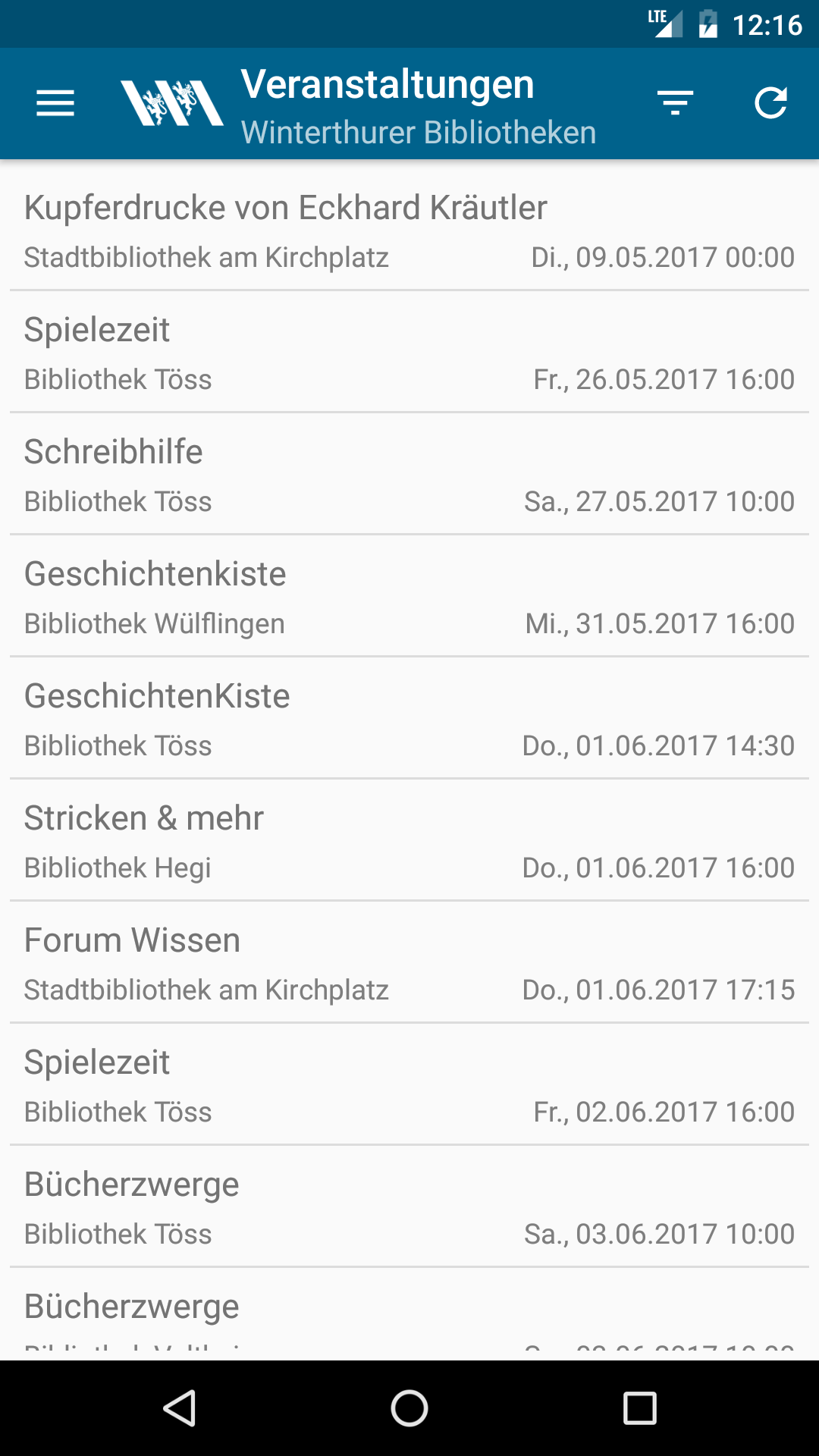 Digital library card
Plus Edition
Display a membership card barcode on the smartphone display
Save time if patrons forget to bring their card